A-Levels are a new adventure, and we want you to love what you learn and how you learn it. The Sixth Form at Highfields is a friendly, energetic and supportive community where we want you to enjoy your time and get the rewards of studying at a high level. In five of the last six years, Highfields students have secured places at Oxford or Cambridge, and in seven of the last eight years we have been in the top 25% of schools in terms of student progress. Whilst they have been running, students have also gained well paid Degree and Higher Apprenticeships with Balfour Beatty, National Grid and Jaguar Land Rover.
If you love what you learn, beyond what A Levels demand, then you get great results. 84% of our Extended Project students achieved A* grades in 2019. These students almost invariably head for Russell Group universities or Oxbridge. This track record is the result of a tight knit group of students who create a positive, supportive and competitive atmosphere as they learn. It is also comes from a stable and passionate staff team where many of our subject specialists are also examiners. Beyond exam results, what is most important to us is that students enjoy themselves, broaden their horizons and go on to courses or careers they are happy with. We like to see the Sixth Form at Highfields as a close-knit community of students and staff. Those who have moved to join us have often commented on the friendly, supportive relationships that teachers have with students. We work hard to try to ensure that all students feel they are in a professional but mutually supportive atmosphere.
We have an energetic programme of events, trips and student-led groups, and are always keen to encourage initiatives that students would like to start. That is why, during assemblies, you are as likely to hear from other students as from teachers as to what is happening in the coming weeks. In 2018 students visited a homeless shelter and had a sleep out to raise money. We started an Ambassadors programme with local charity, Helen's Trust, and students regularly volunteer at Golding Grange day centre and at lunch clubs for the elderly, the list could go on. We value our links with the community and students arrange a Christmas Party at Denefields Court Sheltered Housing every year.
Getting a degree apprenticeship is a competitive business, so we support students with mock interviews and presentation practice, with the same care that we give to university applicants applying for most competitive courses. Sometimes students underestimate what they can achieve and where they can get to, so we'll have a quiet word where necessary, to make sure you reach the place which best fits your talents. Wherever your ambitions lie, we'll find ways to support you.
Most students go on to university (roughly 85% each year). Our Higher Education and Employment Programme provides various opportunities throughout the year for students and parents to explore the options open to them. We work closely with the Universities of Nottingham, Sheffield, Lancaster and Nottingham Trent to help students understand the breadth of choice available. This includes open day trips, an evening led by admissions tutors at school with the chance for parents and students to ask questions and a trip away to the Oxbridge Conference. Former students also return to give the most up-to-date and down-to-earth feedback on their courses and experiences. At the same time we help to mentor students who are looking for direct entry to employment, run a work experience programme, offer independent careers advice and provide resources to ensure they are able to sell themselves into the employment market. Every summer several students have taken up Nuffield Science and Headstart summer placements at universities, which have led to places on prestigious degree courses; and Oxbridge places over recent years have been gained in subjects including Maths, English, Natural Sciences, Politics, Philosophy, History, German and Computer Science.
Our Induction Days in summer give students and tutors the chance to come together and enjoy some time for team building and an opportunity to think about Sixth Form studies before September. We ensure that external students are well looked after and have a good feel of the school before they start. Entering the Sixth Form is an important new phase in any student's career and we look forward to welcoming you.
Ultimately, hearing from our own students is often the best way of learning about the Sixth Form opportunities and atmosphere…
During my time at Highfields Sixth Form I have been able to get involved in some of the amazing opportunities they offer here such as volunteering at Golding Grange day care centre and becoming an ambassador for the local charity Helen's Trust, helping organise a number of fund raising events in school. I have also been able to do an Extended Project on Biohybrid Robots with great support from staff. I have also been a member of the Student Parliament which was very rewarding. All of these opportunities have developed my confidence and this was really valuable when I gained a place on the Headstart course at Belfast Queens University in the Summer for Physical Sciences which really helped in my decision making to study Natural Sciences at University.
Isabel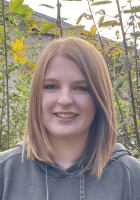 I came to Highfields Sixth Form from Tibshelf School and it has been a warm, welcoming place where it is easy to make friends. Within the first few weeks I'd volunteered to help with reading at All Saints Junior school, I was driven down there and introduced to teachers. I then kept up the project all year, it was great seeing children who struggled with reading progress. I chose to do an Extended Project into Modern Surveillance Legislation, because I want to study Law at university. I received lots of help with decoding the legal jargon throughout the course of my project. At Highfields, I have enjoyed studying my subjects because the teachers are passionate about what they teach and so are all the students. This makes learning engaging and interesting. I've had lots of help with my application to Cambridge and I'd say to anyone thinking of Highfields that it's definitely worth a bus journey!
Connor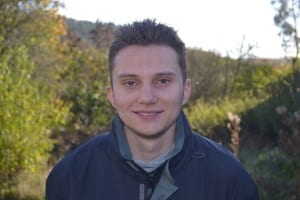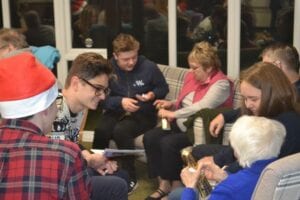 University, Apprenticeships and Careers
Students have started creating their Personal Statements and are using Unifrog to help them with their decision making. If you would like to look through the Unifrog website yourselves then you can log in:

Follow the link: www.unifrog.org/code
Then enter the code: parentshighfields
A recent message should be reassuring to students who are not sure about a long term career plan. At the University Open Day in Birmingham, the Head of the Careers Service was very clear that the major employers who come to the university each year to recruit graduates are very rarely looking for students with a particular degree. They assume that all the degrees equip students to think well. Importantly they are then looking for those things which set students apart – their volunteering, work experience, time abroad and other extra-curricular commitments. Therefore whilst we are encouraging students to look at the careers advice seriously, they should be reassured that even if some friends are certain what they want to do, many will remain open-minded until well after they leave school. Studying for a general degree which they are interested in will be an asset.
Our successful Higher Apprentice students who have just left school will also be very happy to help anyone interested in those opportunities.